Rainbow Watch Finland 2021
Live marketing and promotion tracking during Pride season: words vs. deeds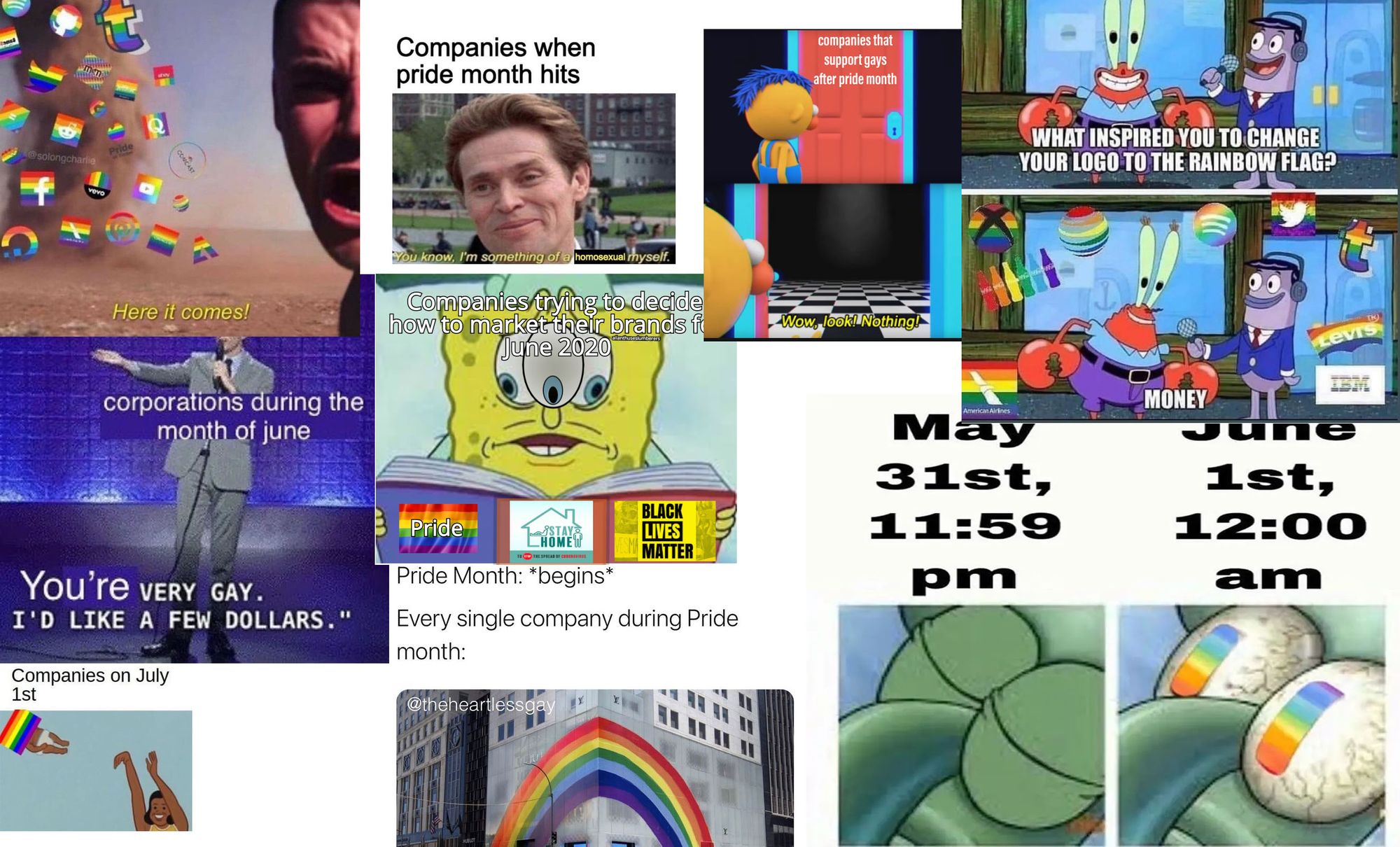 This post tracks Finnish brands' and companies' LGBT+ themed marketing during Pride month, out of interest for the phenomenon and to inspire concrete action. Who's speaking louder than words in 2021?
The most common way brands participate in Pride is by briefly swapping their social media logo for a rainbow-colored version. Unfortunately, that is all too often all we see.
Sponsoring a Pride event is a very concrete action: The table below includes all sponsors of this year's Pride Week in Helsinki, from main partners to other levels of support. The levels of support are lifted directly from the Helsinki Pride partner page.
More organizations will be added as the campaign season gets going.
The links below company names point to statements etc. about this year's Pride participation. With a month to go until the main events, many Helsinki Pride sponsors are yet to announce in their own channels.
More than virtue signalling
Companies are finding ways to connect on diversity and inclusion themes both internally and across organizations. Known internal LGBT+ networks get mentioned below; links are provided to open networks which the organizations are members of.
When local senior LGBT+ leaders in  organizations are making issues visible through their person, available public information on that is also linked. No minority representative should ever be compelled to step up – but when someone does, it is usually telling.
Finally, public evidence of specific and concrete examples of LGBT+ inclusion actions are linked as inspiration for actual change. "We are doing multiple things," "constantly developing our processes," or "not discriminating anyone" is not quite there.
The last column sums up the situation from a communications perspective, from 🤨 to 🤩.
Here's hoping for as many real actions as we see rainbow flags and press releases!
Iloista Pridea / Happy Pride 🌈
Spot any brands or actions to add? Please shoot an email to pride@anttiabel.com or use the contact page. Please include links to press material, social media posts etc. with relevant information.
I will update the list on a rolling basis through June. NGOs, associations, political organizations, very small businesses, etc. will mostly be excluded from the listing.
Huomaatko lisättävää tai päivitettävää? Lähetä sateenkaarivinkkisi pride@anttiabel.com ja pane linkit mukaan lähteeksi.
(Viewing on a phone? Try rotating to landscape.)
Words and deeds
Updates:

June 30: added Advance B2B, Iltalehti, MPS, VR, Skanska, Isännöintiliitto; updated Terveystalo, WSOY logos; added Borenius example, Terveystalo blog post

June 22: added Rundit, Nitor; updated Zalando logo; added Tekir press release

June 17: added Dentsu, Aalto henkilöstöpalvelut

June 16: added Taksi Helsinki, Management Events, Efecte, iRobot; updated scoring emojis

June 15: added Mehiläinen, DHL, Aalto EE

June 14: added more latecomer Pride sponsors: Accenture, Asianajajaliitto, Box, Helsingin Sanomat, Iittala, Moomin, Oikotie, Radio Helsinki, Rajupaja, Reaktor, Tekir, WSOY; added spotted rainbows Houston, Helander, FCF Wrestling; updated logos Alko, Forum, Matkahuolto, TEK
+ added v1 of scores

June 11: added Deloitte Finland, Pfizer Suomi, Universal Music FI, Paulig, Lumene, Burger King, Matkahuolto, Dirty Agency, Pinpops, Dottir, Rovio, Bayer; updated Varma, SAK, Musti ja Mirri, ISS logos

June 10: added Alma Media, Visma logos

June 9: added Menevä, Fonecta; updated TietoEVRY logo

June 8: added Wolt logo

June 7: published v1.0